Vacation Weariness

""Könnte es sein, dass Urlaub eine Art Verzweiflung am eigenen Alltag ist, als Belohnung verpackt? ".[1]

Valentin Groebner puts these and other questions on paper in his collection of essays, creating not only an individual examination of one's own travel and long-distance behaviors, but also shedding light on the tearing upheaval of travel in times of a pandemic.
---
[1]"Could it be that vacation is a kind of despair at one's everyday life, packaged as a reward? "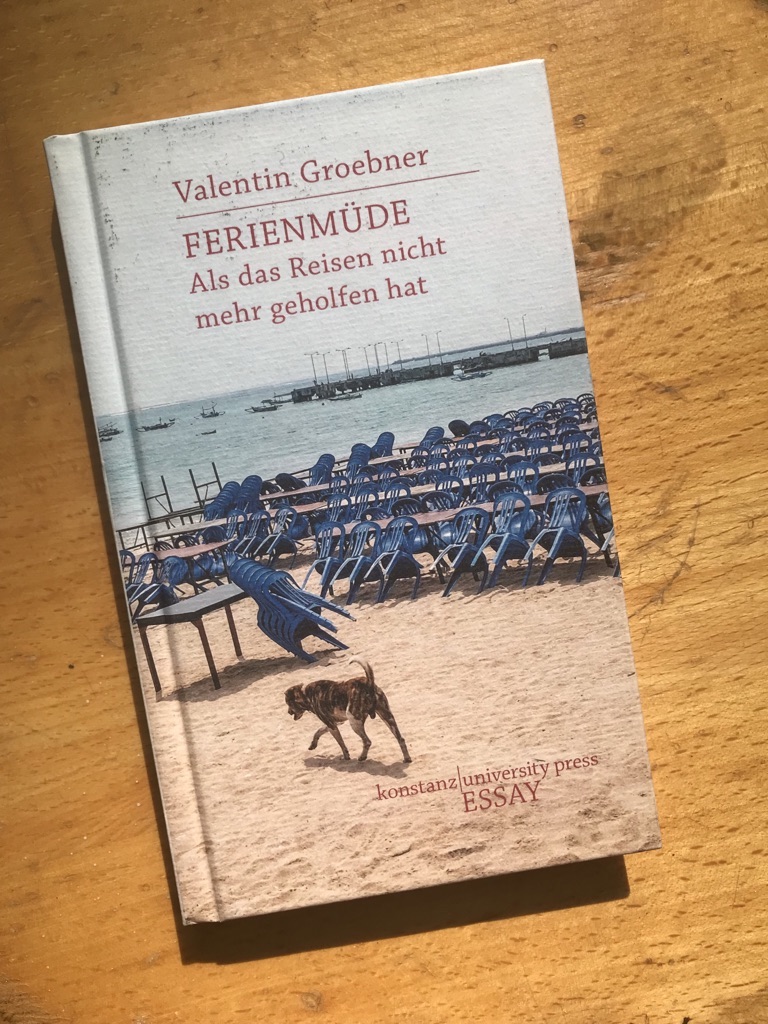 Valentin Groebner:"Ferienmüde.Als das Reisen nicht mehr geholfen hat", Konstanz 2020, photo: Lea Eisold.