scroll for german version
︎︎︎
MONIRA AL QADIRI (*1983 in Dakar, Senegal) is a Kuwaiti visual artist. She is currently living and working in Berlin. In 2010, she received a Ph.D. in inter-media art from Tokyo University of the Arts, where her research was focused on the aesthetics of sadness in the Middle-East stemming from poetry, music, art and religious practices. Her work explores unconventional gender identities, petro-cultures and their possible futures, as well as the legacies of corruption.

MONIRA AL QADIRI (*1983 in Dakar, Senegal) ist eine kuwaitische bildende Künstlerin. Derzeit lebt und arbeitet sie in Berlin. Im Jahr 2010 promovierte sie in intermedialer Kunst an der Universität der Künste in Tokio. Ihre Forschung bezog sich auf die Ästhetik der Traurigkeit im Nahen Osten, die auf Poesie, Musik, Kunst und religiöse Praktiken zurückgeht. In ihrer künstlerischen Arbeit untersucht sie unkonventionelle Gender Identitäten, Petro-Kulturen und ihre mögliche Zukunft sowie die Folgen von Korruption.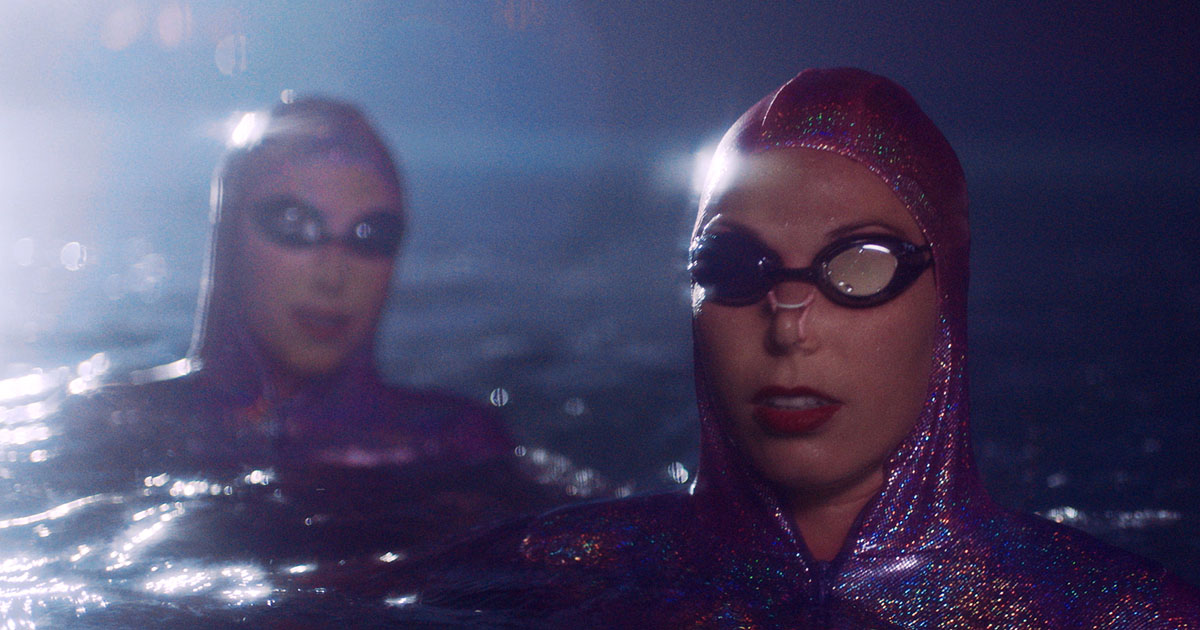 Monira Al Qadiri,
Diver
, 2018, video, 4:00 min, film still. Courtesy: Monira Al Qadiri